---
Pearls & Bones is an alternative hip-hop band based in Toronto and Montreal. Vocalist Jake, producer Harry, and guitarist Keenan write and perform music inspired by discordant influences, from metalcore and PC music to backpack rap and pop-punk.

Since forming in 2012, the band has released five EPs and two full-length albums. Their third LP, Cool Uncles, will be released in 2021.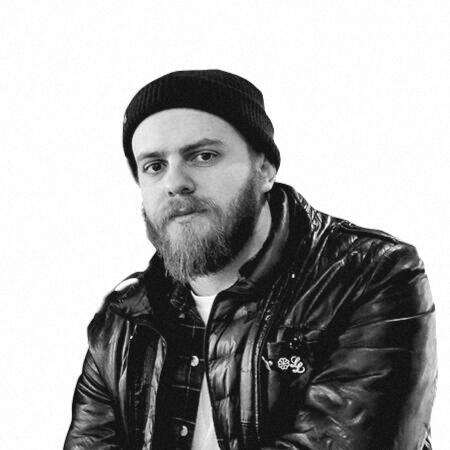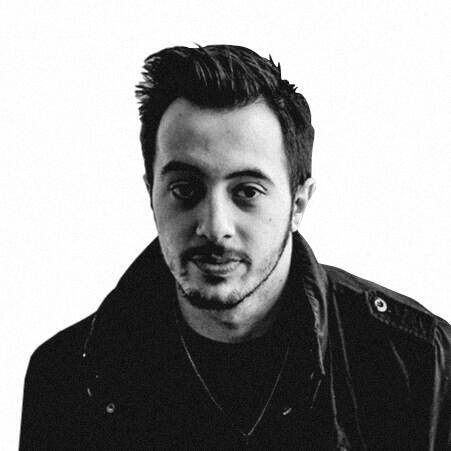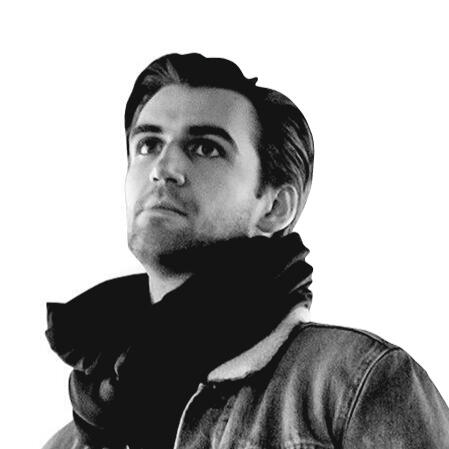 HARRY
Harry presses buttons, flips switches, and twists knobs on synthesized instruments and makes them sound better than real ones. He won a full ride scholarship to The Julliard School of music but was kicked out after telling his professor "Sure, Mozart wears a mean ascot, but his music is wack for the lack of Diminished Chords". He can cook a mean post-recording session meal "Sous Vide", and as a native Montrealer, he doesn't signal when changing lanes. He also prefers shitty things over mediocre things (Jake's still trying to work out the logic on that one).
JAKE
Jake is a Portuguese package of a man not to be underestimated. He may not be able to reach things in high places thanks to his genetics, but those same genes ensured he would grow to be a quick witted and sharp tongued lyricist. Born and raised in a city nobody cares about, the internet allowed lil' Jakey to absorb all types of music while he continued to forage for his own meals day in and day out. He is a transplant to Toronto and quickly solidified himself as a mainstay in the scene, always on the hunt for a new soundscape to knock him off his tiny feet.
KEENAN
Keenan has all of his limbs. Some are in better shape than others, as he vehemently opposes "leg-day". The arms are what matter though, specifically his clammy hands. He uses them to pluck strings on his guitar. He still listens to King Crimson for some reason. The guys regularly roast him for this. When he isn't shredding a tasty lick at a Pearls & Bones show (or performing in his Mumford & Sons cover band) Kiki can be found writing material for his magnum opus, a metal record which will probably never see the light of day. The working title is "Daddy's Detox feat. Dr. Dre".
Upcoming Events
Follow us on Facebook, Instagram, & Twitter to stay in the know
Past Events
| | | |
| --- | --- | --- |
| 05/25/2019 | Junction City Music Hall | Stag Out & Doe Up |
| 02/16/2019 | Le Pourvoyeur Gin Pub | Montreal, Qc |
| 12/21/2018 | Milton Legion | w/ Trauma Lanes |
| 11/09/2018 | Harmony Lunch | "Gut Rot" Release Show |
| 09/13/2018 | Adelaide Hall | w/ The Palmer Squares |
| 07/07/2018 | The MOD Club | w/ RUSSELL (aka Pryde) |
| 06/08/2018 | The Drake Undergound | w/ Ollie |
| 02/01/2018 | Adelaide Hall | w/ Shredders |
| 11/08/2017 | Rivoli | w/ P.O.S |
| 10/08/2017 | Adelaide Hall | w/ ¡Mayday! |
| 09/23/2016 | Edenhall | Spare Parts Album Release |
| 07/16/2016 | Camp Nominingue | |
| 06/13/2015 | Detour Bar | Pearls & Bones Graduation Show |
| 03/28/2015 | Coalition | 3rd Annual Pearls & Bones Fest |
| 03/05/2015 | D-Beatstro | |
| 12/11/2014 | The Painted Lady | |
| 07/13/2014 | Double Double Land | A Day in the 6 Showcase |
| 06/13/2014 | Detour Bar | |
| 04/25/2014 | The Velvet Underground | |
| 03/21/2014 | Detour Bar | 2nd Annual Pearls & Bones Fest |
| 01/26/2014 | The MOD Club | LME Showcase |
| 01/25/2014 | El Mocambo | |
| 12/26/2013 | Rivoli | |
| 12/07/2013 | The Brunswick House | Battle of the Bands WINNERS |
| 11/27/2013 | York University | MovemberFest |
| 10/17/2013 | Crawford | Indie Week |
| 07/14/2013 | Detour Bar | NXNE Showcase |
| 12/15/2012 | Club 77 - Hamilton | w/ Machine Gun Kelly |